What we do
Insuraclean is a national specialist commercial cleaning company with invaluable experience in providing deep cleaning services for the catering industry. With our incredibly high standards, we ensure the best possible results, as well as offering helpful advice.

We provide the experience and expertise in cleaning areas, which can pose as potential health risks, to reduce the possibilities of cross-contamination and food poisoning. Through our duct extraction cleaning procedure, we reduce the risk of a fire and improve the air quality for your employees – providing a safer working environment for all.
Read More
Please Contact Us for a Free Competitive Quotation
Send an email, phone us or complete our Contact Form! An experienced member of our team will respond to your enquiry within one business day to discuss your requirements.
Contact us now!
Testimonials
At Insuraclean, our passion and precision drives us to deliver industry leading results time and time again.
But please don't just take our word for it…
I thought you would like some feedback regarding the full kitchen and duct deep clean at Cheltenham. Phil (manager) was really pleased with the quality of the clean, attention to detail and the standard you left his kitchen. Thank you so much for this – you certainly have delivered what you promised.
Tess – Operations Manager
Just wanted to drop you a line to thank you and the Team for the outstanding job you did at the school in Bristol. Feedback from the Manager is that the extraction & filters are gleaming, you did a remarkable job descaling the hot plate and the girls can see their reflection in the tiles – so a very happy team!!
Becky – Area Manager
Please can you once again, praise your guys for the deep clean they did on Saturday at the school. They were all so polite and helpful and Matt is so professional leading the team. They did a fantastic job once again.
Thank you and best wishes
Claire – Independent School General Services Manager
A really professional company and they did a top top banana job!
For team worked from 9 o'clock in the morning until 6 o'clock in the evening. Nothing was too much of a problem, and everything was done to a very high standard. I would recommend Insuraclean to anyone.
Restaurant Manager, Amano West Malling, Kent.
Insuraclean provided an incredibly thorough service and left our kitchen and canopy spotless. The team were friendly, professional and easy to deal with.
Caffeine & Machine
Insuraclean were booked to carry out a deep clean of the kitchen ductwork at the school . The team arrived on time, & were very friendly & professional.
When I arrived to work the following morning, I was very happy with the quality of the work done, & the fact that the kitchen had been put back as I left it!
A School Catering Manager
Please extend our sincere gratitude to team 4 on their fantastic service. It was so lovely to come into my kitchen this morning. It was absolutely gleaming. They have cleaned in places that I could not reach, like behind the cooker. They have managed to remove some stains made by our caretaker during the lockdown when he used my sink to clean his paint brushes. It left a milky stain all around the sink that we have all tried everything to shift. Team 4 left it shining like new.
Thank you very much, we even got toffees. Absolutely made my Monday sparkle.
Academy Kitchen Manager
Regarding our kitchen deep clean,
it was a pleasure to meet the team and I can't speak highly enough of them and the job that they did.
They arrived promptly (as did our TR19 assessor) and were clear on what areas needed attention.
The fryer was a big, big job and I have never seen it so clean in the 9 years that I have been on site!
The hot cupboards were sparkling, almost like new (despite being very old equipment) and everything looked clean and fresh again.
Bearing in mind that the guys had travelled a fair distance to get to us and that it was the weekend- I didn't feel like they were rushing to get out of here, which is what sometimes happens with our other contractors!
So just a big thank you to all.
A Business Catering Manager
Could I please ask you to pass on our thanks to your team? They were very professional and the kitchen is the cleanest we have ever seen.
A Primary School Office Manager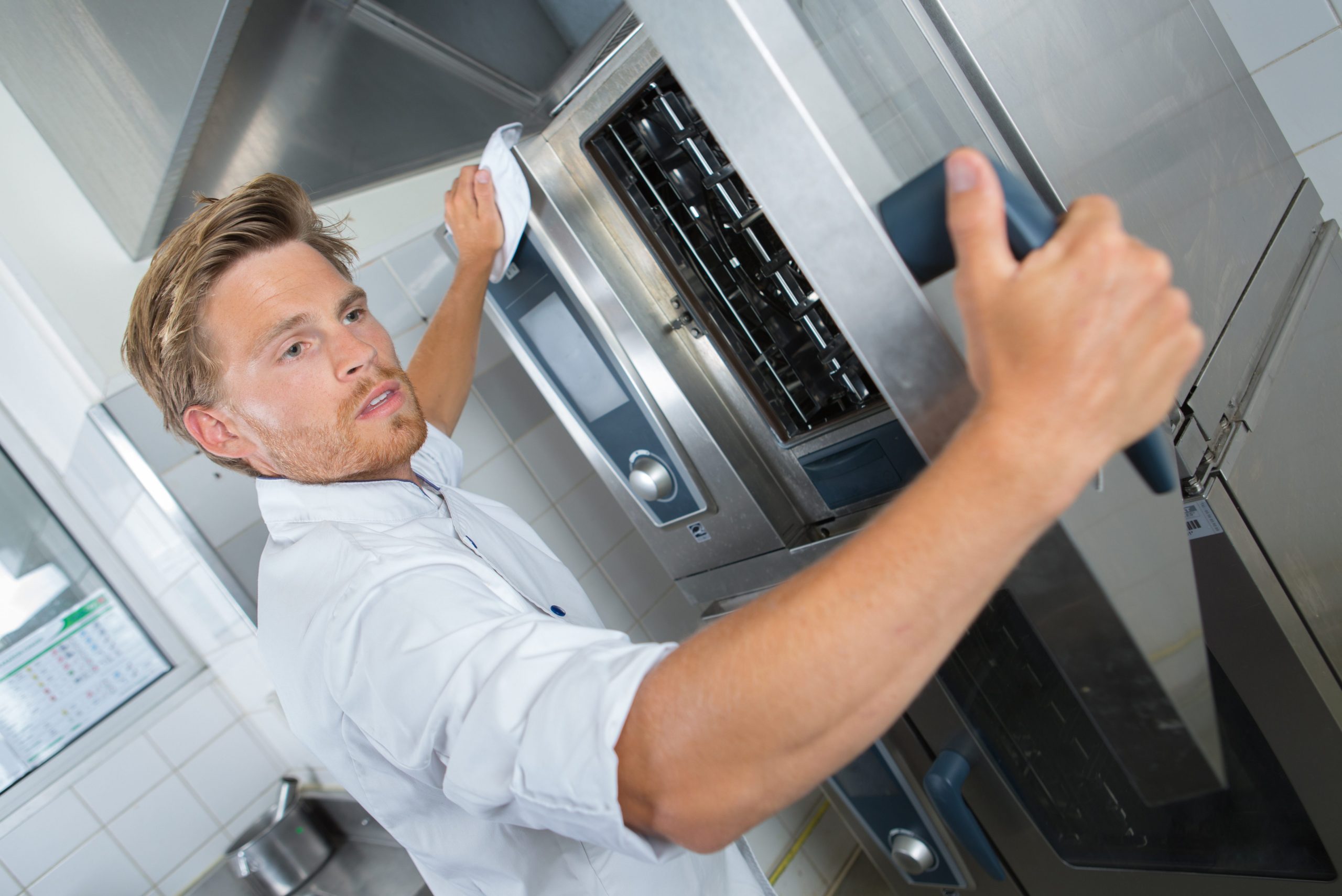 Franchise Opportunities
Insuraclean will be launching its fantastic franchise options very soon. An Insuraclean franchise will give huge advantages over going it alone.

Just think how great it'll be to align yourself with our established brand, with expert help always at hand plus a proven working business model.

Please Contact Us to learn more!
Contact us now!